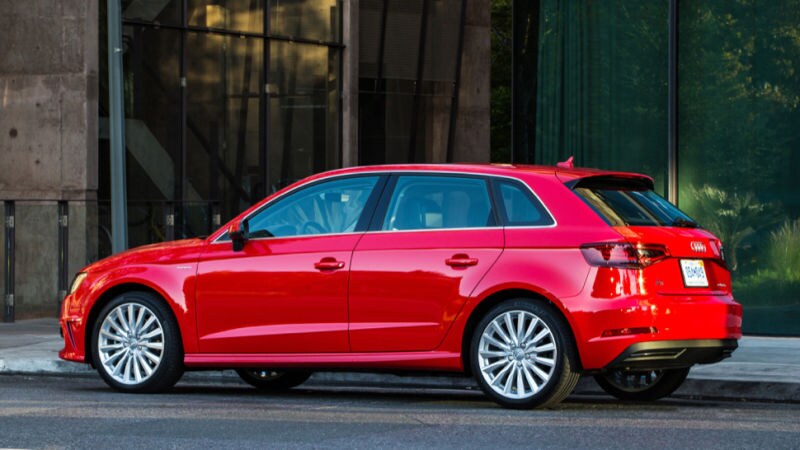 Introducing the Audi E-tron.


Opulence. Sport. Bliss.
Located at 1430 Fort Jesse Road in Normal, Grossinger Audi Bloomington Normal is ushering in a beautiful, efficient design- the all new A3 Sportback e-tron. Its sleek body is completely functional offering the luxury and sportiness Audi is known for. The e-tron is at the top of its class with the Audi connect® system featuring Google Earth™ with 3D satellite imagery, a Wi-Fi hotspot with 4G LTE connectivity for up to eight devices, Twitter integration, local traffic, news and more. With a well designed interior, the e-tron offers LED headlights and taillights, rain-sensing wipers, power-folding and heated side mirrors, a panoramic sunroof, leather seating surfaces, front and rear parking sensors keyless entry and ignition and much more only at Grossinger Audi Bloomington Normal!
Through a retractable 6.5-inch center mounted screen, Audi's MMI Touch system is displayed. Diagnostics, navigation and audio functions and be controlled with a touch knob mounted on the console. Audi drive select lets you easily change the steering, throttle response and transmission shifts of the A3 Sportback e-tron to suit your driving style. With four different driving options, e-tron will meet all of your needs. Designed with advanced features, the e-tron is more than plug in    hybrid technology. Find this technology at Grossinger Audi in Bloomington Normal.  Driver assistance systems will make a smart car choice even smarter. Using radar sensors, the Audi side assist system will help alert you when a vehicle is in your blindspot. 
This new plug-in version of the A3, is the first large-scale electric hybrid in the U.S. available at Grossinger Audi in Bloomington Normal.  cleverly behind the Four-Ring design Audi logo in the front grille is the charge port.  The Audi home charger which is included, can charge your e-tron in as little as 2 hours and 15 minutes with its 240-volt power supply. If you're on the go, it can also be used as a mobile charger. Plugged into a 110-volt outlet, the e-tron will be charged in eight hours. The e-tron is a member of the Audi Energy Program which includes available residential solar panel installation, a home charger, and a carbon offset program through 3Degrees.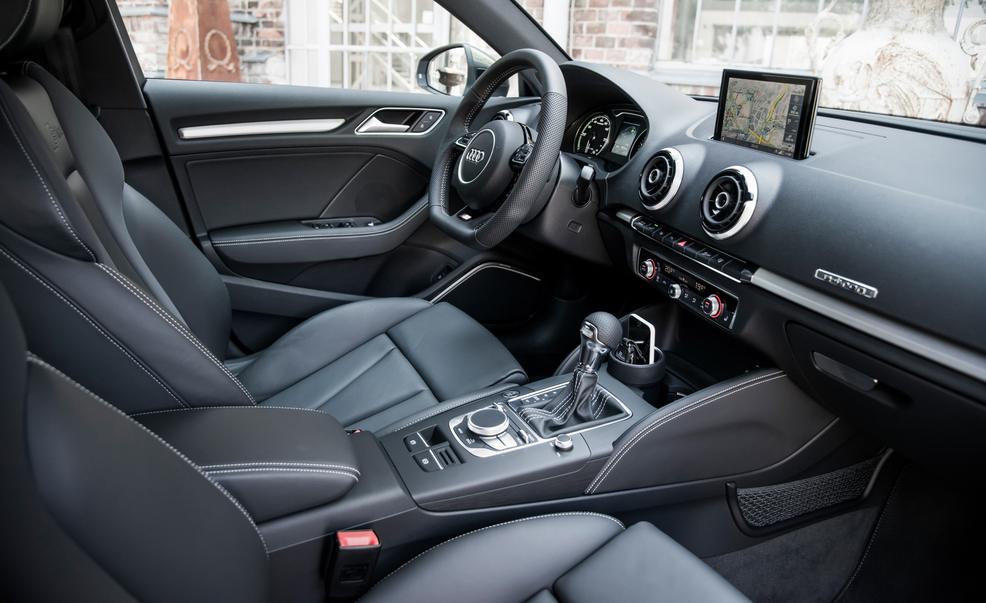 Come to Grossinger Audi Bloomington Normal to see the Audi etron for yourself. In a matter of 7.6 seconds, the e-tron can go from zero to 60 miles per hour. The e-tron tops out at 138 mph. electric mode it can reach up to 80 mph. Tucked efficiently under  the rear seat, the lithium-ion battery does not take up passenger or cargo space. When using gasoline only the e-tron can get 35-39 mpg, and when using EV range can get 16-17 miles. 
If you are traveling a short distance, you could drive completely on electric power. If traveling further and you will have access to an outlet, you can use the mobile charger while at work so you can continue to drive in electric mode on your way home!  Together with  an electric motor and a gas engine, the e-tron® can operate on electric power, gas power or a fusion of the two. With 204 horsepower, acceleration is impressive. For nearly instantaneous response and an incredibly smooth drive, the electric motor delivers 243lb-ft of torque.  If needed, the electric motor can provide support to the gas engine. Find yours at Grossinger Audi Bloomington Normal.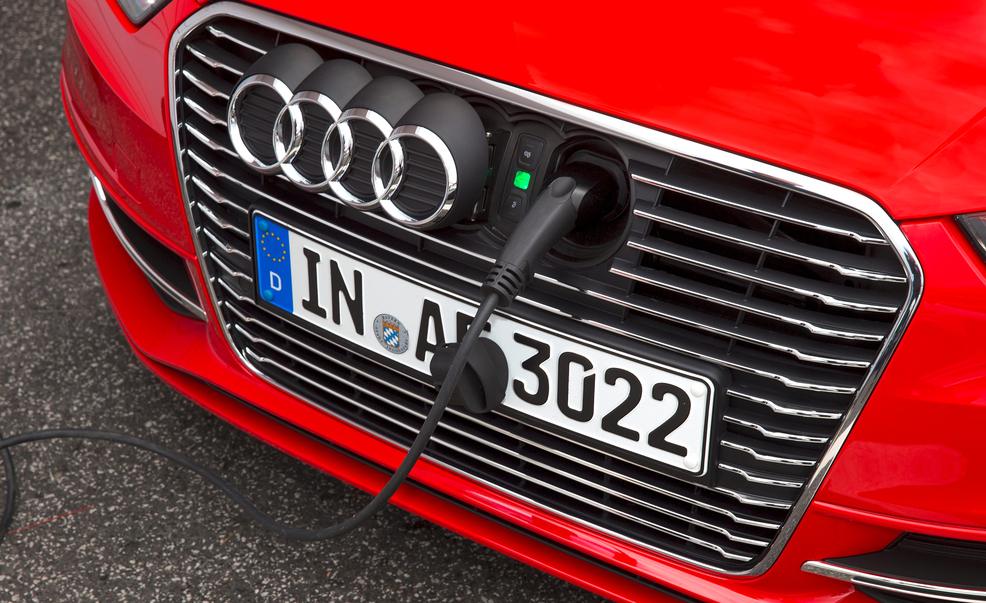 Click here to see the etron inventory at Grossinger Audi Bloomington Normal. 
Grossinger Audi Bloomington Normal 
1430 Fort Jesse Road Normal, IL 61761